3 Unique Advantages of Stone-Coated Steel Roofing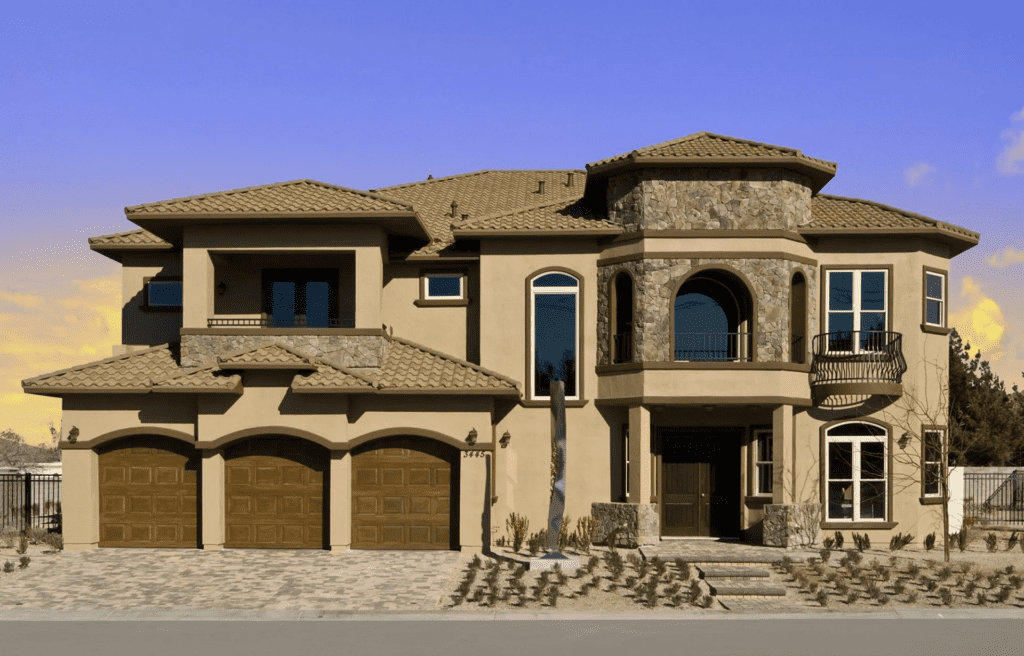 If you plan to replace your roof soon, then you may be considering switching to a new roof material. While there are many roof materials that all have their unique benefits, stone-coated steel roofing is a great option for most homeowners. This roof type is produced by attaching stone chips or granules to metal panels with a strong acrylic film. This process creates a final roof panel that offers the combined benefits of both metal and stone roofs.
Read on to learn three unique advantages of stone-coated steel roofing.
1. Durable and Attractive
While metal roofs are extremely durable, not everyone finds that their contemporary look complements the appearance of their home. A stone-coated metal roof is just as durable as a traditional metal roof but can mimic the appearance of a more traditional roof material you may find better complements your home.
Stone-coated steel roof panels can be created to mimic classic architectural shingles, traditional wooden shakes made from hand-split logs, and various types of clay and stone tile, including popular Mediterranean clay tile.
This roof material can withstand winds up to 120 mph or greater and can tolerate extreme temperature fluctuations without cracking or warping. In addition, stone-coated steel roofing is naturally fire- and rot-resistant, just like metal roofs, and can last many years.
Stone-coated steel roofs also stay in great shape with little required maintenance. Simply have the roof cleaned every few years to remove dirt and any discolorations that have developed.
2. Lightweight
Many homeowners love the appearance of natural clay and slate tile roof materials, but soon learn that these super-heavy materials cannot be installed on their roofs unless many roof structural reinforcements are first added. Stone-coated steel roof tiles are much lighter in weight than most natural clay and stone tiles. That means that this material can be installed on most, if not all, roofs without adding additional structural reinforcements.
In fact, while clay or stone tiles can weigh as much as 10 lbs. per square foot, stone-coated steel roofs typically weigh just 1.5 pounds per square foot.
In addition, there are advantages to opting for a roof that is lighter in weight, even if your home can support a heavyweight roof material.
Lightweight roof materials can be installed more quickly than their heavier counterparts, which can lead to a reduction in labor hours during installation. In addition, lightweight roofs that are properly designed are less likely to collapse during many types of natural disasters, including earthquakes.
3. Energy Efficient
An energy-efficient roof insulates your home well to help keep it warm during the winter and reflects the sun's heat to keep your home cooler during the summer. All stone-coated steel tile roofs are energy efficient because metal is a highly reflective material that reflects much of the sun's heat, even when it is covered in stone. In addition, both stone and metal offer great roof insulation.
If you would like to increase the energy efficiency of your stone-coated steel tile roof even further to reduce home heating and cooling bills, ask your roof expert to install it on top of a batten system instead of directly on top of your solid wood roof decking. A batten system consists of many wooden boards with spaces between them placed horizontally or in a grid-like pattern between your roof decking and your roof panels.
This system creates an airspace between your roof panels and roof decking to reduce the flow of any heat your roof panels do absorb into your home. With a batten system in place, this heat is released into the airspace instead of being passed into your roof decking and then into your home air.
If you plan to replace your roof soon, then you are likely looking into all of your new roof material options. Stone-coated steel roofing is a great option for all homeowners who want durable, attractive roofs that are also affordable. Contact the roof experts at Aspen Roofing to discuss your new roof options or schedule a new stone-coated steel roof installation today.